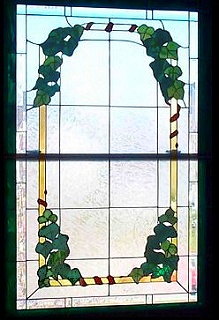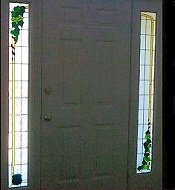 Ivy Window & Sidelights
Stained glass, 8" x 60" and 35" x 70"
This design was created as one panel that fit in front of a double hung window above the sidelights. Privacy was the desired effect for this panel and gluechip glass was used to blur the view. The same glass was used in the sidelights.